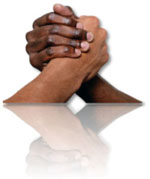 Solidream's sponsors
---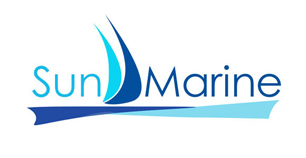 Sun Marine
These sailing (and ice

) professionals help us psychologically, financially, with materials… Definitely solid

Thanks to Daniel and Joëlle Gazanion, Claude et Sylvie Monchaud, and the whole team of Sun Marine in Le Grau du Roi.
---

Eiffage Sénégal
Eiffage Sénégal is proud to support Morgan Monchaud's initiative, who worked on the Faidherbe bridge in Saint-Louis between February 2009 and July 2010: while being an engineer at Eiffage Sénégal, he prepares with 4 friends of his a round the world cycling adventure.
---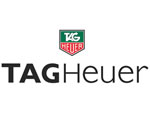 Tag Heuer
TagHeuer est un leader mondial dans la réalisation de montres suisses. Bertrand a travaillé pour eux avant de partir autour du monde à vélo.
---

 PETERS ENGINEERING FRANCE SARL
- Plant Design
- Pipeline Design
- Construction Planning & Design
- Software Development / IT
- Maintenance Engineering
---

SOLOPLAST company
We chose to support SOLIDREAM because it's an interesting project, prepared during 2 years, with various abojectives and above all unusual because of its long term view of 3 years.
You are young, dynamic, passionate and persevering people, which are the the main assets to go until the end of this beautiful adventure.
You are going to realise a big sport challenge but also share your journey and the people you will meet.
It is a globalization project but for once, it is positive : you are going around the world in the right direction ! Moreover, you are really having commitment.
You are about to turn your dream into a reality.. see you in september 2010.
We will follow your journey and we wish you to succeed in the great event"
Soloplast business team
---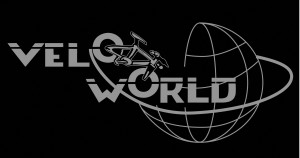 Vélo World
Vélo World helped us a lot to choose the equipment for our bikes and assembled them. Thanks to their skills, our bikes are very solid. Velo World, it's 300 bikes of all kind and all brands (Lapierre, Specialized, Scott, Trek…). the team is really aware and can help you with technical clothes they have. Finally, yuo can find all kind of accessories for all the cycling disciplines. www.velomontbeliard.com
---

Alternative Bicyles
"We think in term of usage and utilization more than possession or property."
These atypical professionals (it's the way they define themsleves) support us in offering us a 40% discount on the price of 5 Surly frames and panniers.
---

Rohloff
our bikes are equipped of Rohloff Speedhubs with 14 speeds inside. This part is a high technology piece and can fit any kind of cycling. Weare proud to show that we have them on our bikes.
---

Une épaule à domicile
Située à Nantes, Une épaule à domicile est une société de services à la personne. Elle propose des services de qualité, pour soutenir les personnes dépendantes, handicapées et/ou fragilisées, à leur domicile. http://www.une-epaule-a-domicile.fr/
---

Icebreaker Canada
Icebreaker Canada est impressioné par l'exploit ambitieux entrepris par l'équipe de Solidream. Faire le tour du monde à vélo n'est ouvert qu'à une équipe talentueuse, bien organisée, enthousiaste et avec une bonne entente. Nous nous reconnaissons un peu en eux et sommes heureux de les soutenir dans leur aventure. Icebreaker Merino leur tiendra chaud dans le froid et frais dans la chaleur, des climats qu'ils rencontreront à nouveau sur leur chemin. Bonne chance et souvenez-vous… Faites chauffer la gomme ! www.icebreaker.com/
---
Do you want to become a partner of Solidream ? Contact us